Writing Services

Manuscript assessment provided for writers at all levels of expertise in any form or genre. Assessment of biographies, autobiographies and memoir also provided, as well as a complete ghostwriting service.

Aim

Kate provides constructive commentary on all forms of writing, highlighting its qualities and weaknesses with clear guidance given on how it can be improved. If the aim is publication, then guidance will provided on how this can be achieved, where appropriate.

Fiction (10,000 word opening extract; 30,000 opening extract; full MS + synopsis + covering letter)

Non-fiction (10,000 or 30,000; full MS + proposal/ agent's letter)
Illustrated children's fiction
Short stories (by word count)

Prices are competitive and begin at £150 for the first 10,000 words. Short stories begin at £50 for the first 2,000 words. Dependent on word length, children's picture books begin at £75 and editing a memoir at £1,500, with a full ghostwriting service also available and which begins at £1,750. Please call to discuss your requirements in more detail.

​

Services

Depending on the form of writing, the services provided range from an in-depth report of the entire manuscript, with clear guidance given about rewrites, to an editing service that corrects spelling, grammar, punctation and assesses both content and structure. For biographies a full ghostwriting service can be provided over a period of 2-12 months. Alternatively, guidance can be given prior to commencement of a project.

Special occasional gifts

Memoirs and personalised children's books for gifts.

Books for Children

Assessment is provided for children's books of all ages. A ghostwriting service is also offered, with a professional artist's drawings to complete the project.
Powered by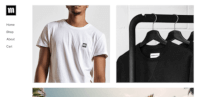 Create your own unique website with customizable templates.